– dentro / fora, june 2014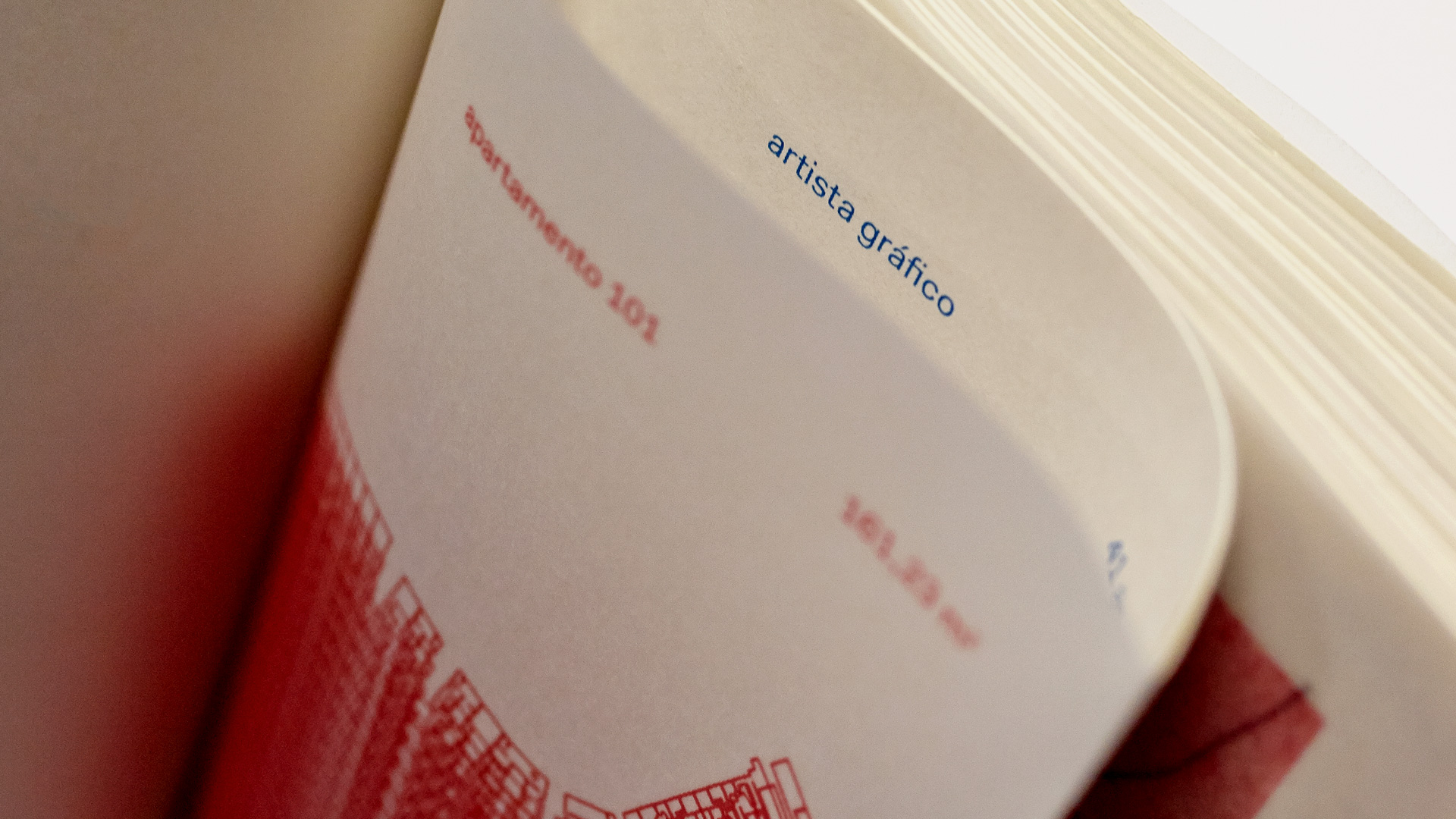 i've developed this project based on exploratory and experimental analysis of copan building in sao paulo, materialized in a book and in a set of 12 postcards, to explore the relationship of what is intimate and public, the inside and the outside of this microcosm which can be considered this famous building of downtown sao paulo.

structured as a book, it had a few reading levels: what is printed on tracing paper it's about the external part of the building, what is on the surface, cold and public records. there are two types of content in the book: the first are conversations with users of the building, approached in public areas of the building. all were motivated by the questions, such as "when you think of copan, which image / picture pops into your head?". the second are photographic interview records of six different apartments, one on each copan block. the publication invites the reader to find out what's behind the sinuous facade of the building.

also, the postcards were photographic records of the garage of the copan building, a place that visitors are not allowed and which not all residents have known. this region is a hybrid between what is public and private.

– credits
creative direction and design: ralph mayer
case photography: henrique smith

+ typeface
fakt

+ exhibitions
11th brazilian graphic design biennial
emilie chamie award at espm design week