– pinheiros, as várias margens de um rio, september 2017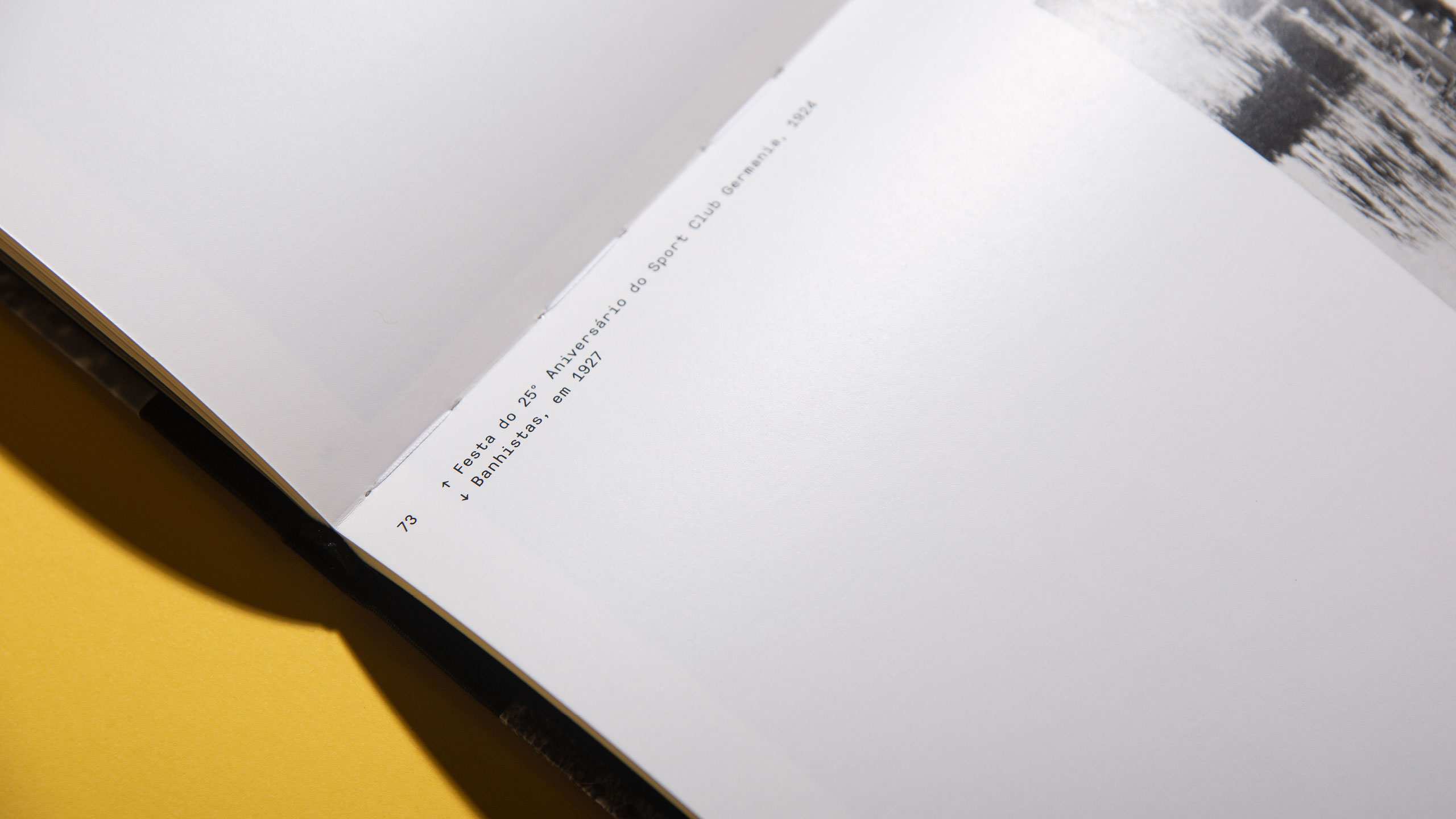 the book "pinheiros, the many banks of a river" was developed as part of the celebration of the 118th anniversary of clube pinheiros de são paulo. clube pinheiros is a poli-sport institution focused in promoting sport and responsible for 12 olympic medals of brazil.

we created the complete graphic project of the book and developed since the visual narrative and photo editing. here the idea was to put the reader as the viewer, participating in the historical activities made 118 years earlier in the river banks. based on this principle, all the graphic elements follows the same logic, from the title on the cover to the captions of the photos.

– credits
(work done at estúdio grade)
creative direction and design: bruno ribeiro and ralph mayer
case photography: marlon brambilla
+ typeface
pressura